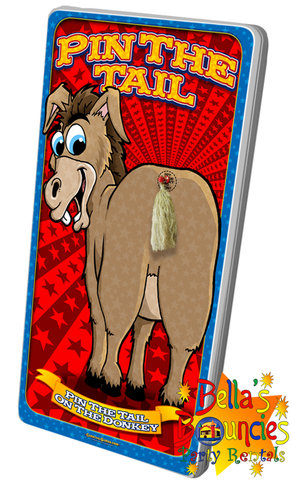 Pin The Tail On The Donkey
Actual Size: 24" W x 24" L x 4' H




A classic children's game! Kids will have fun spinning around and trying to pin the tail on the donkey.
Objective –
Pin the tail onto the donkey
Instructions – player puts on blind fold before beginning. Player turns around and is directed toward the game board. Try to pin the magnetic tail as close to the target as possible. Hit inside the target zone to win!