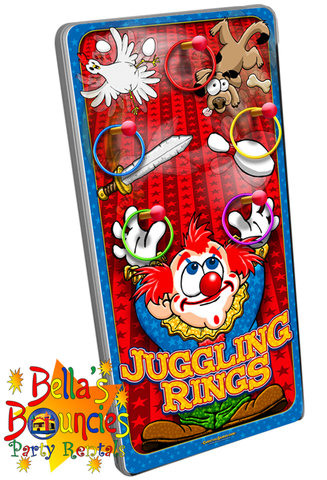 Juggling Rings
Actual Size: 24" W x 24" L x 4' H




Juggling ring toss game is a great game that kids will love. Try out your best throwing skills and see if you can get rings on the hook as you toss them at the clown. A classic game for a carnival theme event.
Objective – loop rings onto pegs
Instructions – single player stands back and tries to toss rings (one at a time) to land onto the pegs of the game board.
Alternate game play ideas -
-get all 5 rings onto pegs to win larger prize
-get ring onto top peg to win