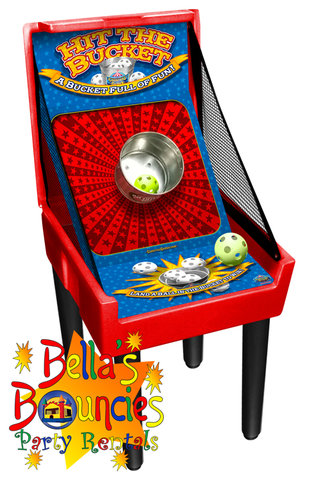 Hit the Bucket
Actual Size: 24" W x 24" L x 45.5" H (30.5" H without legs)




Classic carnival bucket toss, throw wiffle balls into bucket. Take your best shot at tossing the provided balls into the bucket. This game looks easy but will challenge anyone that doesn't have a soft touch to keep the balls from bouncing out of the bucket!
Objective –
Land a wiffle ball in the bucket.
Instructions –
A single player throws 3 wiffle balls (one at a time) at the game board with attached bucket. Land the ball to stay in the bucket to win.