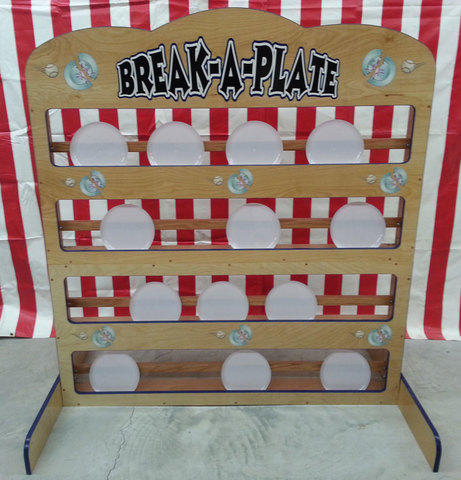 Break A Plate Carnival Game
Actual Size: 66"h x 60"w x 40"d




66"h x 60"w x 40"d
This break-a-plate carnival game is great fun for the whole family. Increase distance or remove some plates to increase difficulty.
Plates are sold separately in packs of 100 for $49.00. 100 plates will last about 45 minutes during heavy play so be sure to order enough plates to break.
Our Break A Plate game takes special plates designed for this game so regular plastic plates will not work. Our plates are special plastic plates that are designed to break and crack upon impact. These are not glass plates.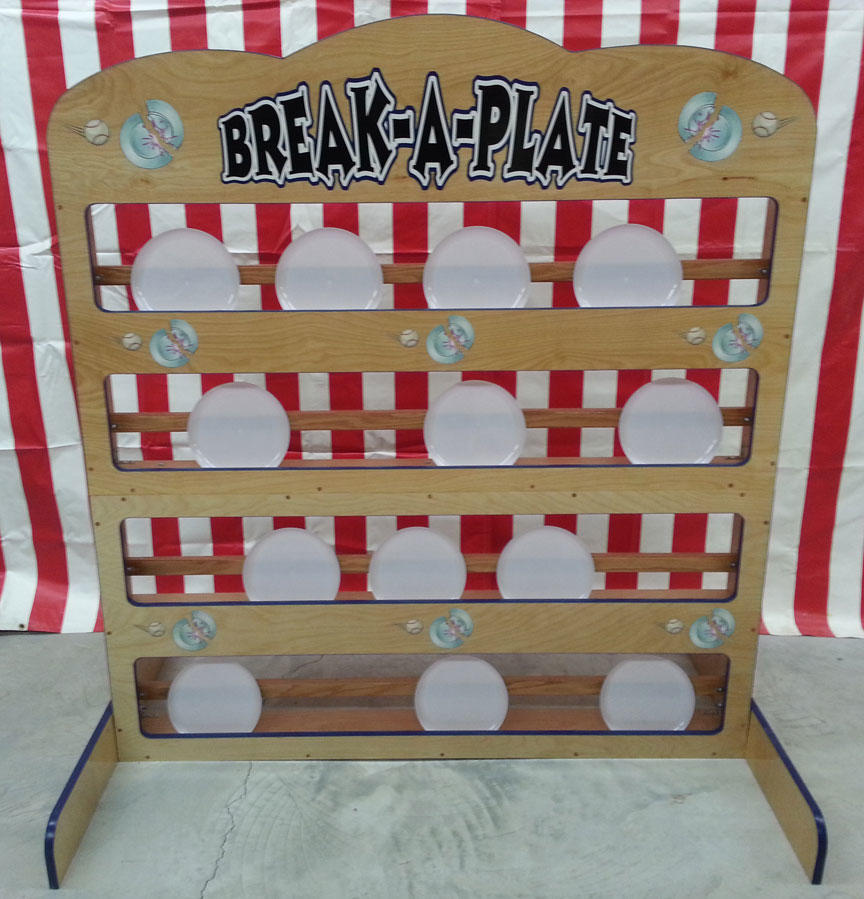 PLATES SOLD SEPARATELY